Trials in vanilla plantations - Madagascar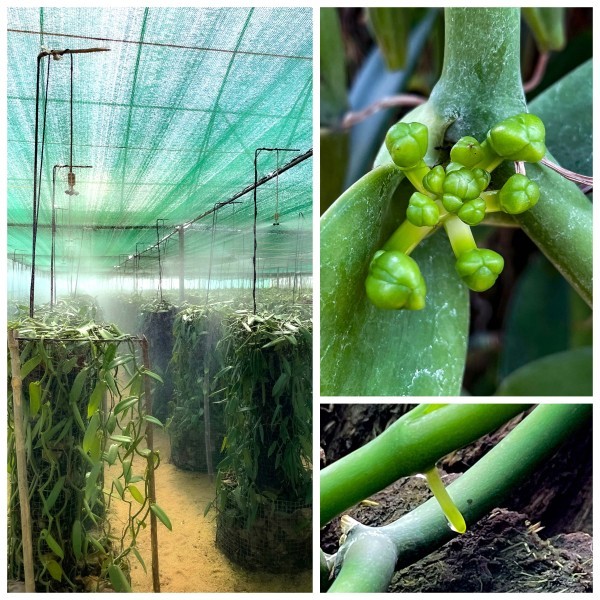 In February we visited the facilities of Madagascar Flavours, customers and producers of vanilla in Madagascar. Greenhouse production is a novelty in the country, where traditional undergrowth predominates.
We are testing biostimulants and nutrients certified for organic agriculture. The slow development of this orchid, which is so sensitive to excess nutrients and environmental conditions, makes its cultivation a great challenge, and fertilisation is not as optimised as for other crops. We foresee a year's duration for the trials.
Thanks to all the Madagascar Flavours team for their hospitality and the opportunity to learn from them!