Agro Santa Fe - Expo Santa Rita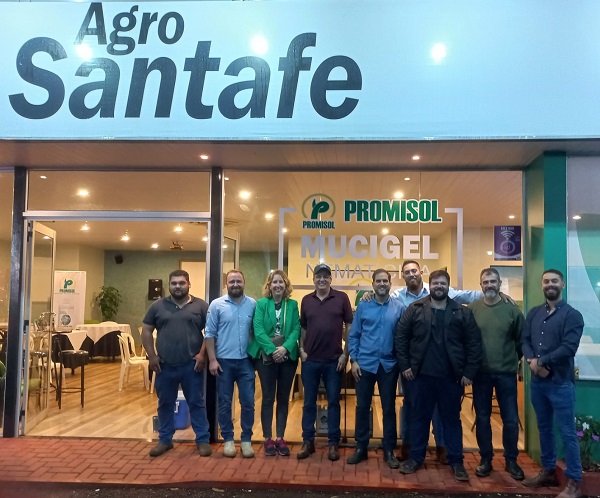 Agro Santa Fe, as distributor of several Promisol products, was once again present at Expo Santa Rita (Paraguay), which this year celebrated its 29th edition.
These have been days of intense work, exchanging impressions with consultants and customers and studying with the great team of Agro Santa Fe how to continue growing together.
Based in Santa Rita, the company is successfully implementing in the country a whole portfolio of biostimulants for soybean, maize and other extensive crops, including Mucigel, Cyto Flow Plus 30, Omega System Plus and Cyto Flow CoMo.
Thank you for your kind invitation, we hope to see you again soon!